The Real Father of Rosemary's Baby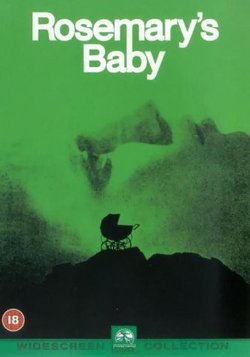 With the death of Ira Levin, the man who wrote Rosemary's Baby in 1967, it isn't simply the passing of another writer. It means that one more person who knew how to do horror without bashing us over the head with blood and gore is no longer with us. While Rosemary's Baby isn't literature, it's certainly cuts above most horror novels today. Roman Polanski was inspired by the book, seeing that Levin's taste for suspense, pacing and the devil were completely unique for the time. And without Levin's groundbreaking work, there wouldn't have been The Exorcist, The Omen, even The Exorcism of Emily Rose.
Yet Levin was somewhat aghast at the subgenre he wrought. Says the New York Times, "Mr. Levin was less pleased, however, at the tide of popular Satanism his work appeared to unleash.
"I
feel guilty that 'Rosemary's Baby' led to 'The Exorcist,' 'The Omen,'"
he told The Los Angeles Times in 2002. "A whole generation has been
exposed, has more belief in Satan. I don't believe in Satan. And I feel
that the strong fundamentalism we have would not be as strong if there
hadn't been so many of these books." I suppose Levin had a point, although fundamentalism is more about fear of politics and people than it is about the fear of movies and books. But what I'll remember is that Rosemary's Baby was not only one of the most-mind-searing movies in the horror genre, it was one of the more nightmarish books I've ever read. R.I.P. Ira Levin.
Read More