The Mist: A Disappointing Opening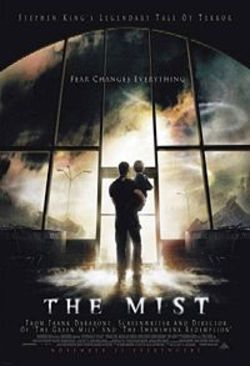 Perhaps it was because folks don't want to see a dark movie on Thanksgiving. Perhaps it was because people are already depressed enough after meeting those relatives they don't like so much. Perhaps its themes of government and religious wrongdoing hit too close to home.
Whatever the case, The Mist, director Frank Darabont's and novella writer Stephen King's horror offering, garnered only $9 million this weekend at the box office, coming in at nine in the Top Ten movies chart from Box Office Mojo. It should have done better as it appeared on 2,423 screens nationwide. The movie was trumped by Enchanted, which earned $35 million, This Christmas, which earned $18.6 million and by Beowulf, which earned $16.2 million.
Yet the budget for the film was reportedly around $17 million. That means that the film may well make a good amount of cash before its run is through. And it's likely to do well on DVD, too. It's too fine, too scary, too important of a movie not to be seen by throngs of people.
Read More