The Hideout: Chilling Photo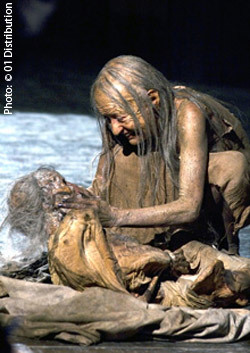 Over at Fangoria, they just posted a photo from the Italian horror movie, The Hideout. Musing on this photo made the hair on my arms stand up at attention. The woman really does look like some of the dead people I've seen in research for books.
It looks like utterly beautiful star Laura Morante, who's appeared in over 75 movie and TV productions, is in for a nervous breakdown due to the horrors that ensue in The Hideout. The trailers themselves are screamfests, and the child's voice, chilling. Says Fango of the Pupi Avati-directed movie, "Laura Morante stars in the movie
as a restaurant owner who learns that a murder took place in her
establishment 50 years ago, and uncovers scary secrets when she
investigates the crime."
I didn't see the photo to the left in the trailers, though. I guess they're keeping the creeps under wraps so they can give give you a good start in the theater. Those evil movie makers!
Read More