The Hard Work Behind Nightmare Man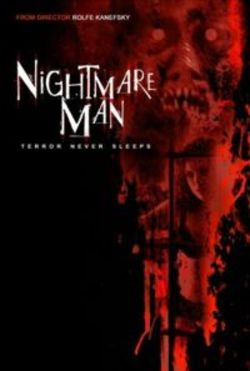 If you think it's easy to sell a horror film these days, you're wrong. Just take a look at Bloody Disgusting's exclusive interview with director Rolfe Kanefsky, whose Nightmare Man was finally picked up by the After Dark Horrorfest folks to be in this year's slate of pics hitting 300 theaters.
Says Kanefsky of the film, "Almost a year went by with no bites. Nobody
picked up the film. A glut of horror movies had hit the market place
and without the big names, companies didn't really care. Their opinion
was to just slap a good box cover on the movie and it would sell no
matter what the movie was. Quality has nothing to do with it so why pay
more for a good horror movie?"
More Kanefsky after the jump….

"So, a year goes by and our rep quits. I went down to Comi-con
in San Diego last August to just get away from this depressing market
place and have a good time. I noticed that After Dark Films had a booth
so I went up to them and asked how they go about selecting films for
Horrorfest. Sara Finder, the director of the festival, happened to be
there and said they go to festivals and screen a lot of movies. She
then asked if I was a filmmaker and did I have a film. I immediately
gave her a press package and a DVD screener (never leave home without
it). Two weeks go by and I get a call. They liked the film and want it
to be part of Horrorfest 2007. It really was a dream come true."

I guess the key is this: in the world of
entertainment, you just have to keep on plugging away. Some people
aren't great at the self-promotion thing (I know I'm not). But Rolfe
kind of carried his film around with him everywhere – just in case
someone could be of help. And now he's enjoying the fruits of his
labor. Hopefully, so are you.
Read More