The 15 Top "Grossing" Horror Films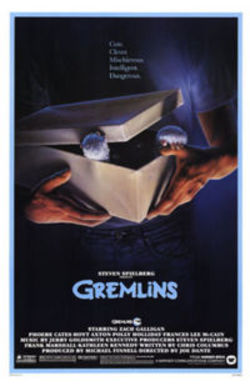 Variety recently posted a slide show featuring the 15 top grossing horror films of all time. The list, presented in reverse order below, surprised me, to say the least. Look at the list and read on to see why I'm a little bemused.
15) Texas Chainsaw Massacre: $80.1 million
14) Saw III – $80.2 million
13) Freddie vs Jason – $82.2 million
12) Bram Stoker's Dracula – $82.5 million
11) Saw II – $87 million
10) Scream 3 – $89.1 million
9) The Haunting – $91.2 million
8) The Legend of Sleepy Hollow – $101.1 million
7) Scream 2 – $101.3 million
6) Scream – $103 million
6) Interview with the Vampire – $105.2 million
5) The Grudge – $110.2 million
4) The Ring – $129 million
3) The Blair Witch Project – $140.5 million
2) Gremlins – $148.2 million
First, it's interesting to note that the Scream franchise didn't lose that much box office power in its first three iterations. Same goes for Saw, which I also talked about on Monday. I feel that the success of The Grudge had more to do with the star power of former Buffy star Sarah Michelle Gellar than it did with the greatness of the movie. Of course, the film that returned the most on its initial investment was Blair Witch.
But what really surprised me was the success of Gremlins. With a movie that was such a box office topper, why did it take six years to shoot a remake? And why hasn't there been a remake of the original in the last 20 years? Hollywood's certainly remade a lot of crap since then, but why not Gremlins? With technology so improved now, the little beasties would look even better and scare us even more than they did back in the day.
Read More