Sundance At Midnight Titles Revealed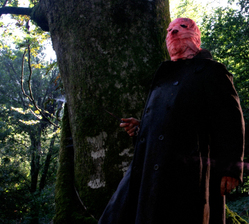 OK, so [REC] isn't playing one of Sundance's just-announced midnight slots. I guess I was fed some bad info. But you know what is? Diary of the Dead, that's what.
This might not seem like much, especially when you consider it's played other festivals already, but this marks the first time a George Romero film has played Sundance, the festival that honors the type of independent film making the Romero practically invented. It's a small victory, but a victory nonetheless.
Other genre offerings filling the midnight slots include Michael Hanke's remake of his 1997 film Funny Games; The Broken, starring Lena Headey of 300, as a woman who meets her doppelganger; the German comedy Otto: Or, Up With Dead People, about a gay zombie looking for love in Berlin; Donkey Punch, a British thriller about a group of teens stranded on a luxury yacht; and Timecrimes, Nacho Vigilando's sci-fi/time travel thriller that won the top award at Fantastic Fest. All in all, it looks like a pretty good slate.
Although such films as The Blair Witch Project, Open Water and Wolf Creek have launched there, Sundance's midnight selection doesn't get as much attention as Toronto's, it looks like it's getting a more prominent push this year. Who knows, it may end up being one of the best parts of the festival this year.
Read More