Summer Glau Stripped Down To The Metal Bone In The Sarah Connor Chronicles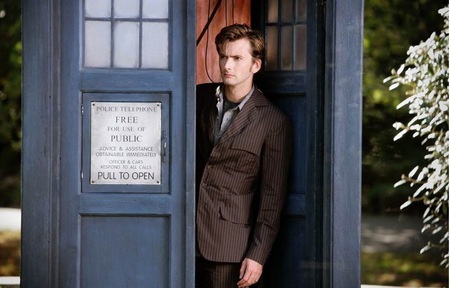 Even as the production of other sci-fi shows grind to a halt thanks to the WGA, Fox seems to still be well on-track for the debut of their upcoming Terminator spin-off series, The Sarah Connor Chronicles.
The show is set to debut in January, which seemed like a fairly cynical scheduling move on Fox's part when it was announced a few months ago. After all, it's a television show based on one of sci-fi's hottest film properties: why was it being slotted as a mid-season replacement? Now, with the Writer's Strike paralyzing Hollywood, the move seem positively psychic.
Obviously, Fox feels like it has enough episodes in the can of The Sarah Connor Chronicles to begin promoting it, and they've released four gorgeous one-sheets. Even though it's called The Sarah Connor Chronicles, it's obvious Summer Glau's lithe, pixyish T-800 is the real star of the show, and the one-sheets have a fetishistic bio-mechanical allure to them, mostly showing Summer Glau stripped naked right down to her titanium skeleton.
I'm looking forward to this one, despite my better judgment. The Terminator movies have already made the universe muddied and confusing, so I doubt The Sarah Connor Chronicles can make things much worse. Plus, I like Summer Glau and Lena Headey, and anticipate with relish the obvious "Have John Connor Lose His Virginity To A Terminator" angle they're doubtlessly going to pursue.
First Look: "The Sarah Connor Chronicles"> [Entertainment Weekly]
Read More