Suggested Sci-Fi Reading (Veteran's Day Edition)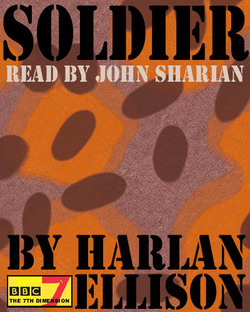 I love science-fiction with a point-of-view. Harlan Ellison's Soldier really hits home. The short story, first published in Fantastic Universe in 1957, is a powerful indictment of all wars, past, present and future.
The plot revolves around a solider named Quarlo, who is transported from a futuristic war-zone of Great War VII and sent back in time to the present-day.
I can't do the story justice in this blog entry, but I can strongly suggest you find it and read it. Some of you might know the story for two other reasons: Ellison adapted it in 1964 for an episode of The Outer Limits. In the mid 80's he sued James Cameron for ripping off the time-traveling soldier story as The Terminator.
The original text and the adapted teleplay are collected in the book From the Land of Fear, I highly recommend them to anyone who enjoys socially relevant science-fiction.
Read More