Star Trek XI Gets Its Pike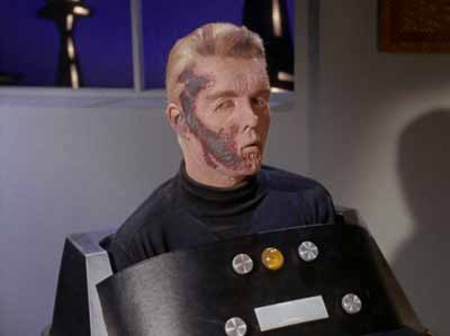 We know who will play Spock, who will play Bones, who will ape the Shat himself. But what about the Enterprise's first captain, Captain Pike, first a rugged cosmic explorer eventually turned into a pallid corpse in a comically beeping wheel chair? Who will play Pike in Star Trek XI?
The names of Russell Crowe and Tom Cruise were both flung around repeatedly over the past year as possible Pikes, but the speculation is now resolved, and the role will be going to the comparatively little known Bruce Greenwood.
He's an odd choice. Greenwood doesn't much look the part, and he's over ten years older than Pike was in his first appearance. That said, it's important to remember that although Abrams has been wobbly on whether or not this is really a reboot or simply a reimagining, either term allows him some creative leverage. I can see the dramatic possibilities of having the Enterprise pass from the hands of a battle-hardened commander to a cocky up-and-comer.
I just hope we get to see Greenwood in Pike's beep box.
Bruce Greenwood is Christopher Pike! [IESB]
Read More