Spock Gets A New Dad In Star Trek XI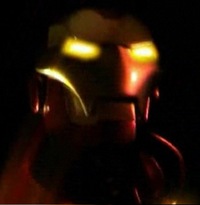 By now, everyone knows that Winona Ryder — the dollsome step-child of Timothy Leary himself — will be playing Amanda Grayson, Spock's human mother, in Star Trek XI. But the question remains: who's going to be tapping that?
Well, Trek fans now have their Sarek in 59 year old British actor Ben Cross.
Although most famous for his role in 1981's Chariot of Fire, Cross is no stranger to genre roles, having been in both The Invader and Species: The Awakening. He's also no stranger to taking on roles made famous by other actors: he played vampire Barnabas Collins in the Dark Shadows remake.
I don't know. I'm sure he'll be fine, but he doesn't really look anything like Mark Lenard, who played Sarek in TOS. Lenard had a swarthy imperial look to him, as if he spent his spare time time tanning his buff body on a Mediterranean beach surrounded by a constabulary of young Spanish boys dressed solely in banana hammocks. You could kind of understand why a young, nubile Earth woman would have fallen for him. Cross doesn't really have the same appeal.
Ben Cross is Sarek [Trek Web]
Read More