Singleton Signs Alien In Executive Order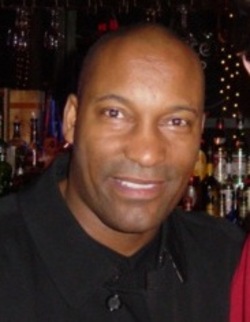 John Singleton of Boyz n the Hood fame, will be directing the horror-filled thriller Executive Order, according to today's Variety. Reports the trade publication, "Philip Eisner's
script, based on a story he wrote with Robbie Consing, follows the
residents of a small, snowbound town, who band together to fight a
mysterious horror that turns out to be an alien being unleashed by a
plane crash."
Since this is Singleton's first foray into horror-based sci-fi, I have no idea how he'll fare. Philip Eisner, the writer, doesn't have a long history in film, either. He has penned next year's Mutant Chronicles with Thomas Jane, Ron Perlman and John Malkovich. But prior to that, he did Firestarter 2 and Event Horizon, both decent, but nothing to write home about. All I can say is that I love the idea of an alien in the snow. Has that even been done before outside of the video game, Lost Planet? Maybe John Carpenter's The Thing? OK, 30 Days of Night? Maybe the X-Files movie. So it has been done. What else am I missing?
Read More