Scream Queens Get 'Slaughter'-ed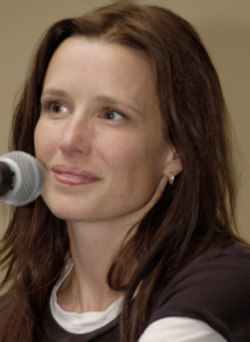 According to The Hollywood Reporter, "Screen scream queens Shawnee Smith (Saw II & III), Erica Leerhsen (Texas Chainsaw Massacre, 2003) and AnnaLynne
McCord (Day of the Dead) will star in the horror film Slaughter for Maverick Films,
Angel Baby Entertainment and the Slamdance Film Festival." Unfortunately, Dominique Swain dropped out due to scheduling conflicts.
What's cool about the movie isn't just that it's an homage to those culty Japanese horror films. The script writers, Nathan Brookes and Bobby Darby, won a competition at Slamdance. The prize was ten grand … and production of the film. So very cool.
By the way, if you happen to have a horror script lying around, there's still time to enter this year's Slamdance Horror Competition. All you need is $40 for the entry fee and a dream. Oh, and some serious writing chops, too. But you need to hurry: the deadline for entry is November 21. Get cracking.
Read More