Sci-Five: My Favorite Time Travel Movies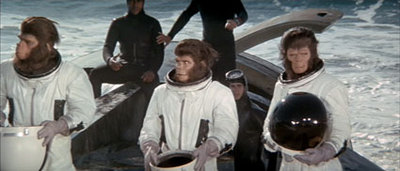 The end of Daylight Savings is the closest we've come to time-travel: we go back in time one hour. It always makes me think of time-travel stories. The topic has been used a lot. Sometimes it's metaphysically bankrupt (see Timecop) while other times it's a convenient way to make a sequel (see Escape From The Planet of the Apes) and other times it's just a bad gimmick (see The Jetsons Meet the Flintstones).
I've listed my 5 favorite stories. I'm not saying they're the BEST EVER, but they are my favorites.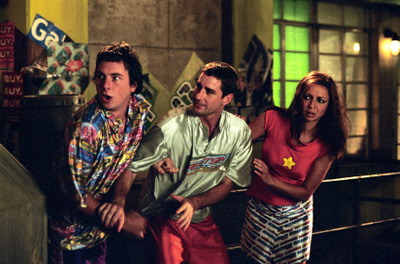 5. Idiocracy (2006)
Mike Judge's Idiocracy is a mess of a movie. But it's a fun mess! His future is decidedly ugly, which makes the movie hard to look at. But that's fitting with Judge's vision of the 26th century. It's a world overrun by mouth-breathing morons. Liberal-minded viewers may be unnerved by the movie — not because of its classist humor — but because they agree with its elitist sentiments.
4. Time Bandits (1981)
When I was a kid this was the first movie I saw about a kid named who had the same name as me. I was on board in the first few minutes, even before Kevin teams up with a band of criminal, time-traveling dwarves.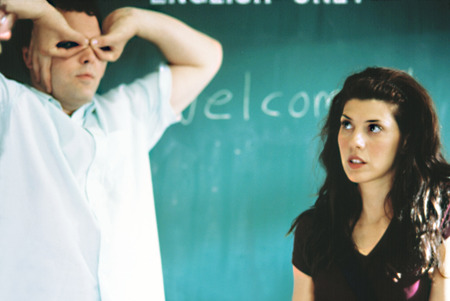 3. Happy Accidents (2000)
Leave it to Brad Anderson to make a quirky, indie genre-mixing time-traveling romantic comedy. Vincent D'Onofrio stars as a man who may or may not be a back-traveler from the year 2470. Marissa Tomei is the woman who may or may not love him. The script is smart, the performances are grounded. I push this film whenever I get the chance.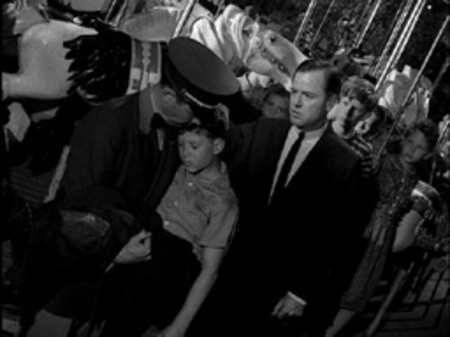 2. The Twilight Zone, Walking Distance (1959)
Walking Distance reminds us how beautiful and moving television can be. In the fifth episode of the first season, Gig Young stars as Martin Sloan, a burnt-out media executive who longs for the simple pleasures of his childhood. Somehow he visits his hometown, exactly as it was 25 years ago. The American Masters special on Rod Serling claims that this was one of his favorite episodes, while a web-guide claims he dismissed it as flawed and illogical. I'm inclined to believe he loved it.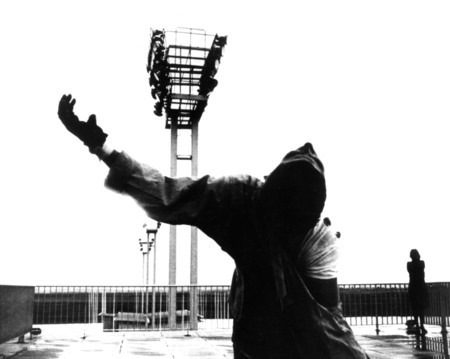 1. La Jetée (1962)
Yeah, this is site about American Movie Classics, but my favorite time-travel story is a French experimental short. Lists like these tend to throw around the word brilliant, but the movie is at once inspired and haunting and gorgeous. It's post-apocalyptic fiction and the ending is a real mind-f*ck. What's not to love?
Am I forgetting any? Leave your top five in the Comments Section!
Rank these movies and others in The Best Uses of Time Travel Poll >>
Read More