Sam Raimi Tired Of Spider-Man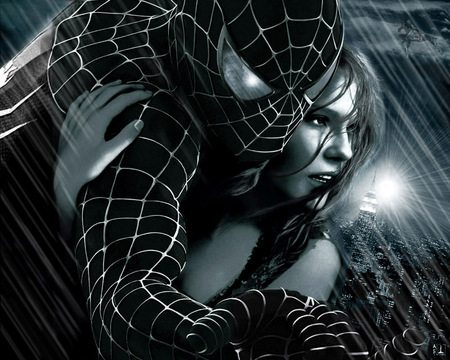 After three web-slinging Spider-Man films that netted Sony approximately a million jillion dollars in profits, Sam Raimi has finally decided to step away from the franchise.
"I'm just as excited about the character," Raimi said in a recent interview. "Although the physical energy level between how I felt before I started shooting versus what was left of me on the last day of photography, I was so exhausted at the end of 'Spider-Man 3' I can't tell you. My love for the characters and my passion for the stories are the same, but I was just a shell of the person that I was after all of those movies."
I'm a big fan of Sam Raimi. What geek of mid-20's persuasion doesn't have lines from Evil Dead II and Army of Darkness bouncing around inside his head at all times, ready to be plucked in case of zombie apocalypse? Likewise, his Coen-Brothers-esque A Simple Plan is an understated, poignant classic of the neo-noir crime drama.
But his Spider-Man films? The only one that I really thought was any good was Spider-Man 2, largely thanks to the standout performance of Alfred Molina as Doc Ock. The third film? Basically unwatchable.
To be fair, the problem with the films isn't really with Raimi's direction (though he could certainly stand to have made them less maudlin): the real problem are the embarrassing performances of Kirsten Dunst and Tobey Maguire, who conduct their boring love affair like lobotomized morons brainwashed on Friends episodes.
Could another director get an actual thespian performance out of them? I don't know. I think, at this point, I'd like to see Sony just flush the entire main cast and bring in some new directing and screenwriting blood. Just keep J.K. Simmons around, would you?
Sam Raimi Says Goodbye To Spidey [Sy Fy Portal]
Read More