Robert Englund's Workin' Hard For The Horror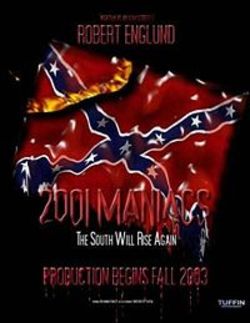 Over at Fangoria today, Robert Englund checked in to update what he's up to these days. Says Fango, "First up: Englund says his second film as director, Killer Pad, is set to arrive on DVD next February, by
which time he expects to be in Europe helming The Vij, a project based
on the Nikolai Gogol story." The latter is supposed to include Christopher Lee.
Also up for Englund:
The Hatchet DVD
Zombie Strippers
Jack Brooks: Monster Slayer
Black Swarm (on the Sci-Fi Channel)
Red
2001 Maniacs: Beverly Hellbillys
I don't know which title makes me grin more: Zombie Strippers or Beverly Hellbillys. I guess Englund just likes to work, no matter what the project. There's no shame in that. Well, some shame. But an admirable work ethic, too.
Read More