Rabies Star In Quarantined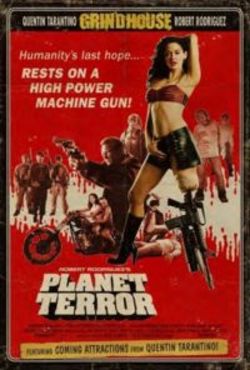 Any 'Festers out there ever see the Spanish horror film, Rec? If you have, you may be delighted to know that it's being remade in English as Quarantined. Work on the film starts today in the City of Angels. Says The Hollywood Reporter, "Jay Hernandez, Jennifer Carpenter and Columbus Short are starring
in "Quarantined," a remake of the Spanish horror movie "Rec" that
John Erick Dowdle is directing for Screen Gems." The same writers who worked on the original are writing the script for the English version.
"Quarantined" centers on a downtown Los Angeles apartment building
where a deadly strain of rabies breaks out. A reporter and her
cameraman are among those trapped inside when the edifice and its
residents are quarantined. Dowdle penned the screenplay with his
brother Drew.
I'm most excited about this because it stars Jennifer Carpenter, the beauty who screamed and caterwauled and squirmed so creepily in The Exorcism of Emily Rose. It wasn't The Exorcist, but the again, what is?
Read More