"Poltergeist" Remade, Eventually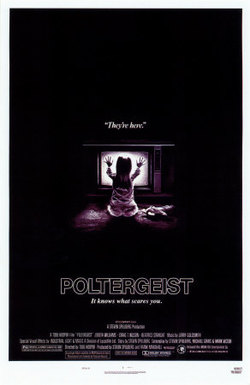 Here's one unexpected positive coming from the WGA writer's strike — it looks like the planned remake of Poltergeist will be put off until after the strike is resolved. Bloody-Disgusting confirmed that Mandate Pictures will be producing the remake for MGM sometime in 2008. With all the remake news that floods the horror genre every week, it's almost a relief to hear that this one is stalled.
Personally, I'm to the point where I'll root for the strike to go on as long as it takes to avoid any new remake — especially one of Poltergeist, which is pointless to remake. Sure, the film saw a theatrical re-release, but it's hardly the cult-followed franchise that would (financially) benefit from a remake. And I'm guessing they aren't going to bring in a passionate director whose dream is to create a new vision of Poltergeist (ala Rob Zombie's Halloween).
Read More