Poll: What's the Best Horror Musical?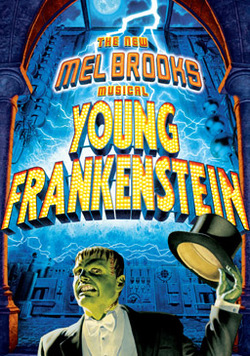 Want to know what the big trend is these days in movies and theater? Try horror musicals!
On the big screen there's Sweeney Todd, of course, and Repo! The Genetic Opera opens in the spring. Broadway's biggest hit right now is Mel Brooks' affectionate spoof Young Frankenstein, while the new Young Frankenstein: The Musical is playing Off-Broadway (though probably not for long, based on these reviews) and rumors abound about a musical stage version of Phantom of the Paradise, which sounds like a real good idea to me; I absolutely love that soundtrack!
Tuneful horror on Broadway is nothing new, and horror movies have long been their inspiration. Little Shop of Horrors was an Off-Broadway hit in the 80s, while Evil Dead: The Musical played Off-Broadway to good reviews late last year. And there's the immortal Carrie, one of the most notorious Broadway flops ever. Hey, they can't all be hits.
So what's the best combination of music and horror? Take our poll!
Read More