Poll: What's the Best "Army of Darkness" Quote?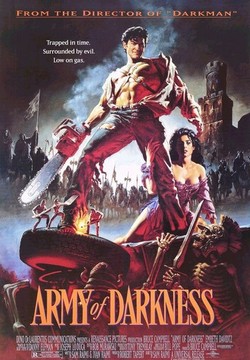 Later this week, my beloved Alamo Drafthouse Cinema in Austin, TX will be running the Army of Darkness Quote-Along, an opportunity for audience members to become Bruce Campbell for a night and recite their favorite AOD quotes along with their cinematic hero.
After all, who hasn't said "Gimmie some sugar, baby" to their significant other or shouted out "This is my BOOMSTICK!" every once in a while, huh? Well, if you can't attend the screening, try picking out the best quote of them all in our AMC Army of Darkness quote poll!
I tell ya, folks, it's a pity we were only able to choose 10 quotes, because Army of Darkness is full of beauties. What's your favorite?
Read More