Photo Gallery: The Best Uses of Time-Travel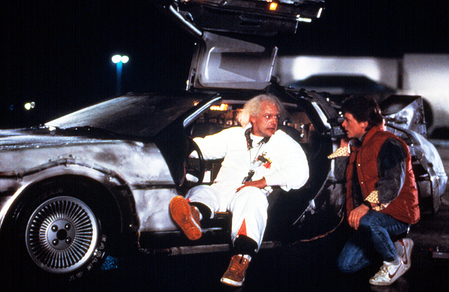 Recently Kevin (of Sci-Fi Dept. stardom) posted his Sci-Five Favorite Movies on Time Travel. You're not a sci-fi fan if you don't love this classic element found in many great sci-fi flicks. And who hasn't fantasized about what they would do if they could go back in time or into the future?
What are the best uses of time travel?
Check out our photo gallery, and then come back and tell us what you would do if you could go where no roads have gone before. And if you think we've left off a movie that needs to be on this list, we would love to hear from you.
SciFi Scanner Blog Time Travel Slideshow
Read More