Peter Jackson and Neill Blomkamp Team Up For Session 9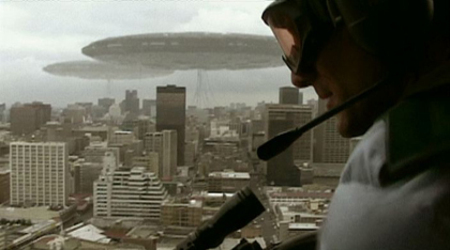 The name of Neill Blomkamp has been one to watch ever since the South African director released his sci-fi debut short, Alive in Joburg, the story of extraterrestrial refugees who crash land in Joburg during Apartheid. It wasn't long before Peter Jackson snatched the young director up as the helmsman for his live-action adaptation of Bungie's Halo series of video games. Unfortunately, the project was soon axed by the studios due to a wildly inflating budget.
Fast forward a year, and it looks like Halo may still be coming to movie screens in the near future: Halo 3's staggering success seems to have changed some Hollywood executives minds about whether or not a $150 million budget was really too much for just another science-fiction movie.
But Jackson and Blomkamp have not been resting on their duffs while the Halo project stalled: Variety is reporting that both directors are uniting to make District 9, a live-action sci-fi film that will make Blomkamp's feature debut. There's no word as to the plot, but Jackson claims that the project grew out of discussions he had with Blomkamp during the writing process for Halo.
I think Blomkamp's going to turn out to be an extremely important director in the genre, based solely upon his past work and the amount of faith guys like Peter Jackson are putting in him. I can't wait to hear more details.
Jackson Producting District 9 [SciFi Wire]
Read More