"Oldboy" Director Sinks His Teeth Into Vampires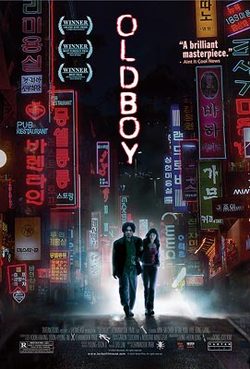 Not every horror film revolves around a man-eating monster or blood-thirsty killer. Emotional suffering and guilt can be more terrifying than any dream-conjured beast. Take Oldboy for example. The South Korean thriller/revenge film made me cringe and squirm more than any Saw or Hostel film. Even the film's simple premise of a man being kidnapped and imprisoned for 15 years before his release is off-putting enough, never mind the reason for his confinement.
After creating such an emotionally devastating film, Oldboy director Park Chan-wook is setting his sights on the vampire genre. The story follows a priest who becomes "undead" after a failed medical experiment that leads him into an affair with the wife of his childhood friend. Park begins lensing in the spring with his production company MOHO Film and plans to release the film in Korea at the end of 2008.
Quite possibly, this is the most interesting vampire project amidst the slew of other vampire announcements and rumors. Park has the ability to root terror in real-life events and emotions and although the film has that supernatural aspect, the vampire transformation seems to drive the character. It would be a spectacular contemporary take on the vampire mythos if Park can pull it off.
Read More