New X-Files Horror Movie Next July!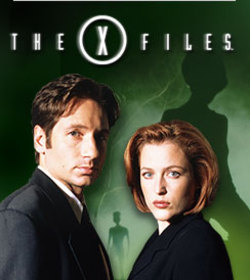 Today, The Hollywood Reporter has news that will be music to the ears of lovers of the X-Files. The new X-Files movie begins filming in Vancouver on December 10. The movie from Fox will drop into theaters next July 25 – if all goes according to plan.
Both Gillian Anderson and David Duchovny will reprise their original, TV series roles in what creator Chris Carter calls a "supernatural thriller." Sounds like a Monsterfest to me! Says the Reporter, "the movie will take the complicated relationship between FBI agents
Fox Mulder (Duchovny) and Dana Scully (Anderson) in unexpected
directions as Mulder continues on his quest for the truth and
Scully remains inextricably tied to her partner's pursuits."
Frankly, I can't wait. Anderson has proven to be a terrific actress in her U.K. roles in film and on TV. And Duchovny, while an appealing cad in his HBO series Californication, needs to rejuvenate his movie career. Since the movie has been such a long time coming, I'm betting that script is a gem. I'll keep you posted on more X-Files movie news when it becomes available. While the first X-Files movie was merely average, I'm completely enthused. Remember, the truth is out there.
What do you think the plot should revolve around?
Read More