New, Bad AVP: Requiem Poster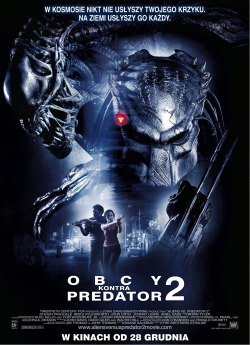 OK, I don't know much about the design of horror movie posters. But I do know they're supposed to be scary. Take a look at the Aliens vs Predator: Requiem international poster (courtesy of Bloody-Disgusting) and you'll see one thing before anything else. The heroes are aiming their guns in the wrong direction, which kind of makes me laugh — unless there's an alien to the lower right that looks like a big blob.
While the blue hue on the poster is a color that evokes mystery, intrigue and darkness, it doesn't evoke horror to me. And that familiar creature hogging the top left is kind of hidden in the silvery shadows. But I may be wrong. Does this poster make you want to see the movie? Does the U.S. poster (on the next page) make you want to see it?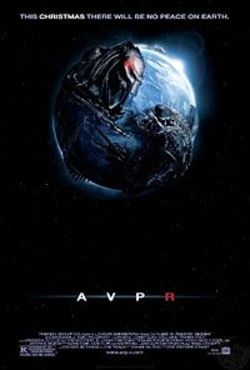 Read More