John Cusack, Master Of Horror?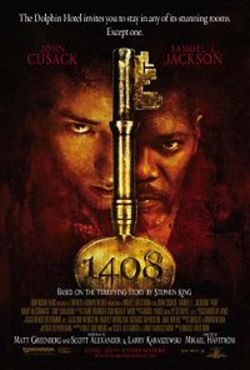 Ever since 1408 did fairly well at the box office, I've thought that John Cusack should do more horror movies. After all, he's got that sad, haunted and/or angry haunted look pretty much all of the time. Yes, he's done a couple of other horror offerings, the best being Identity, in which a killer runs amuck.
Perhaps because of the success of 1408, and perhaps because of his performance in the serial killer horror flick, Identity, Cusack's now contracted to star in The Factory, "a psychological
thriller for Dark Castle to be distributed by Warner Bros.," says The Hollywood Reporter. "Cusack will play an obsessed cop who, with his partner, is on the
trail of a serial killer prowling the streets of Buffalo, N.Y. When
his teenage daughter disappears, the cop drops any professional
restraint and goes all out to get the killer." Actually, this will be the third serial killer-oriented movie for Cusack. He snagged a small role in 1992 in Woody Allen's Shadows and Fog in which he played a student.
I do hope they shoot the thing in Buffalo. My hometown can be a very dark, horrific place. Hopefully some of the film will be shot in and around the abandoned, monstrous-looking grain elevators south of the city. They're foreboding and beautiful at the same time.
Read More