John C. Reilly Joins the "Cirque du Freak" Show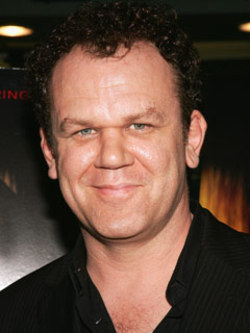 Maybe it's the writer's strike or just the lack of creativity in today's horror climate, but a new wave of vampire movie announcements are taking longer to roll in than I previously thought. These days, you hear of a sequel to an over-hyped film even before it's released, and it will be a good year or two before we can point to 30 Days of Night as the catalyst for a Vampire revolution.
But you can chalk another one up for the vampire, as John C. Reilly (Magnolia, The Aviator) has signed on to be the lead vampire in Cirque du Freak. Paul Weitz (About a Boy) penned the awesomely-titled about a vampire (Reilly) who employs a 14-year old to serve as his assistant, reports Variety. Of course, the boy turns into a half-vampire and becomes the catalyst of a war between vampires and the rival Vampanese. The film is based on the bestselling children's series by Darren Shan. We'll see if Reilly can lead the film to be a best box office selling film series.
Read More