"Jeepers Creepers 3" Straight to DVD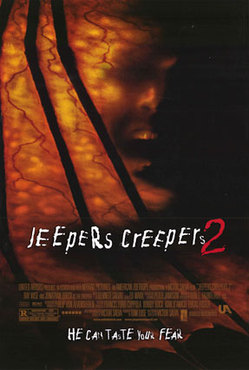 There comes a point in a horror franchise's existence when the direct-to-video sequel is welcomed, if not expected. Take the Hellraiser series. Hellraiser: Inferno is creepy enough to be a guilty pleasure, and it's all the better enjoying it at home on DVD, not paying full theater price. Jeepers Creepers, on the other hand, somehow started theatrically, but it looks like the next sequel will be direct-to-video.
According to Bloody-Disgusting.com, Victor Salva (Jeepers Creepers, Jeepers Creepers 2) is busily penning the third screenplay for another director to shoot.
Personally, I'm all for direct-to-DVD sequels. If you are a fan of the series, it lets you continue on the downward spiral. If you aren't, then you don't have to deal with the marketing blitzkrieg of another crappy sequel. Now if only the studio system would start pushing remakes (like The Exorcist and Hellraiser) into the straight-to-video category, the horror world might be a better, more terrifying place.
Read More