James Marsden Joins Cameron Diaz In The Box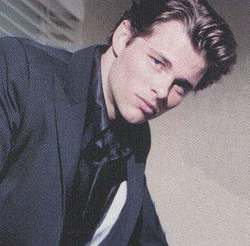 The Hollywood Reporter today has news that James Marsden (X-Men, Hairspray) will join Cameron Diaz in Richard Kelly's The Box. (Kelly's the writer/director for Donnie Darko who's now branching out). Says the movie industry trade publication, Marsden and Diaz will play an unhappily married couple who receive
a box from a stranger who tells them that if they push a button on
the box, they'll receive a hefty amount of cash — and someone they
don't know will die. Kelly adapted the $30 million Media Rights Capital production from
the Richard Matheson short story Button, Button, first published
in Playboy in 1970. Matheson adapted the story for an episode of
CBS' mid-'80s revival of The Twilight Zone.
Marsden has done horror before, everything from an Outer Limits episode to starring in one of the stories within Campfire Tales. So what do you guys think of Marsden? Have you seen his work? Does he has the stuff it takes to star with Diaz and make this horror film a success?
Read More