Is 2008 The Year Of The Repeat?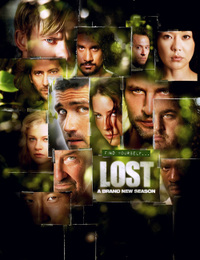 Last week, it was announced that even though Lost only had eight episodes in the can, ABC would go ahead and start airing them come 2008.
But what then? How will Lost keep its audience from losing interest during a long, drawn-out strike? BuddyTV is speculating that ABC — a bit impoverished in strike-proof reality shows — will begin showing repeats of Lost to stabilize their ratings. It's certainly plausible.
My guess is we will see this happen, not just with Lost but with other sci-fi shows like Heroes and Battlestar Galactica. In fact, I wonder if NBC and ABC might find themselves buying up old episodes of cable network shows like Stargate and Farscape before all is said and done.
The issues the WGA are striking over are important enough both to the writers and the studios that this isn't going to be settled quickly. In fact, pessimists are claiming the strike could go on for as long as eight months. If that happens, it means we probably won't see new episodes of our favorite shows until early in 2009.
I've mentioned this before, but with almost all sci-fi television being episodic in nature, with slowly unraveling stories, that sort of delay is going to make it very hard for shows like Lost or Heroes to keep their audiences. For a show like Lost, there are enough re-runs in the can that ABC could pad their schedule with them for the next year. In fact, that may not even be a strategy by ABC to make sure Lost is capable of picking up where it left off: it may be a necessary move for a network sorely lacking in any original programming for a significant amount of time.
Lost and the Writer's Strike [Buddy TV]
Read More