Horror Santa: Here's our Wish List!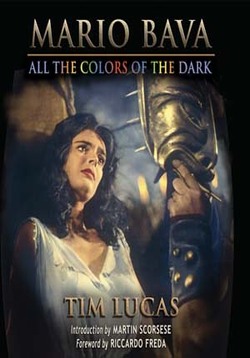 In case you wanted to show your appreciation for the contribution Monsterfest writers make to the blog by sending them the best horror
gift ever, here's our holiday gift wish list.
Feel free to make our wish list your own. We think these are gifts every horror fan will love and should own.
There are of course, many great gift ideas out there. What horrific things are you hoping the Horror Santa will drop down your chimney ?
The Godzilla Collection (DVD; Classic Media) – Classic Media's Godzilla releases have all been a kaiju fan's dream come true: widescreen special editions of the original versions of many of the classic Godzilla films of the 50s, 60s and 70s. Releases have been stretched out throughout the year, but now they give us the 8-film set with two exclusive titles (All Monsters Attack and Terror of Mechagodzilla). The only complaint I have is that they're not doing all of the Godzilla movies. Buy here.
Who Can Kill A Child? (DVD; Dark Sky Films) – One of the great unsung horror films of its time, this intense Spanish chiller (about an unsuspecting couple on an island full of deranged kids) is the movie that Children of the Corn wishes it were. It took a long time for it to show up on DVD and it's tough to find a copy in stores. Buy here.
Mario Bava – All The Colors of the Dark (Book; Video Watchdog Press) – Tim Lucas' lifelong obsession with Mario Bava has yielded a book garnering some of the highest praise any film director bio has ever received. The fact that this book has almost single-handedly raised the estimation of Mario Bava in the cinematic community is one of its most impressive feats and makes me wish I could get my hands on this pricey ($260), self-published epic. Buy here.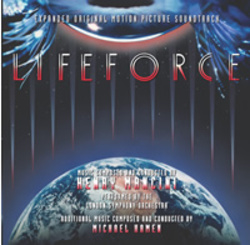 Death Proof (DVD; Dimension/Genius) – In truth, I wish everyone would get a copy of this one, if only so they can see the best (and most original) horror film of the year. The extended cut does add a little depth and even makes the experience a little bit scarier than it was in its shorter Grindhouse form; for my money, Stuntman Mike is one of the all-time great horror villains. The extra features are a step above studio-approved filler and give you a good idea as to the film's inspirations and making, but it's the movie that worth watching here, and worth watching several time, at that. (Available pretty much everywhere.)
Lifeforce soundtrack (CD; Buysoundtrax.com) – Tobe Hooper's 1985 space vampire opus is one of the goofiest, silliest and most entertaining horror films I've ever seen, and it contains spectacular music by Henry Mancini that is possibly this composer's last great score. This 2-disc CD set contains Mancini's entire score and additional music by another great composer, Michael Kamen, in a limited edition. Buy here.
Horror Films of the 1980s (Book;Hardcover)- John Kenneth Muir surveys 300 films from the 1980s. From psychos (Just Before Dawn) and giant rats (Of Unknown Origin), to Friday the 13th and Hellraiser, as well as obscurities such as The Children and The Boogens, Muir takes you on a 10 year film journey through the decade of scary hair-dos and turned-up collars.
Nightmare, USA: The Untold Story of the Exploitation Independents (Book;Hardcover)- See Matt's full blog write-up: Nightmare U.S.A.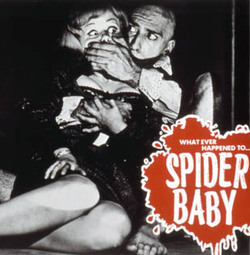 Spider Baby (Special Edition) (1964) (DVD) Jack Hill's (Switchblade Sisters, Foxy Brown) influential cult classic is the darkly comic tale of the Merrye children -Elizabeth (Beverly Washburn), Virginia (Jill Banner) and Ralph (Sid Haig)- all of whom suffer from a rare genetic malady that causes its victims to mentally regress to a condition of savagery and cannibalism. If you only have enough in the bank to buy this for a friend, but would love to experience Spider Baby yourself – you can watch Spider Baby episodes on www.amc.com!
Read More