Hitchcock's The Lodger To Be Remade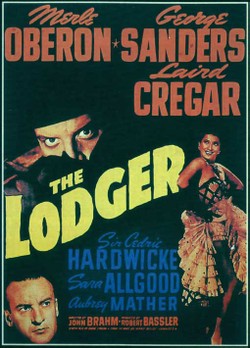 It's always dicey when you try to remake a film by a master like Alfred Hitchcock. But that isn't stopping director David Ontaadtje, who's remaking The Lodger. Says Bloody Disgusting, "Simon Baker (Land of the Dead, The Ring Two, Not
Forgotten) will join Alfred Molina and Hope Davis in the cast of David
Ondaatje's film, The Lodger,
according to Variety. Lodger is based on the true story of the
hysteria caused by the Jack the Ripper's killing spree that took place
over several weeks in 1888. Ondaatje's adaptation is broken into two
converging plot lines set in present-day Los Angeles. The first
involves an uneasy relationship between a psychologically unstable
landlady and her enigmatic lodger, and the second is about a troubled
detective engaged in a cat-and-mouse game with an unknown killer." The director hasn't done much of anything before. Let's hope he doesn't ruin a classic Hitch pic!
Read More