Goyer To Direct, Er, Something Nameless But Scary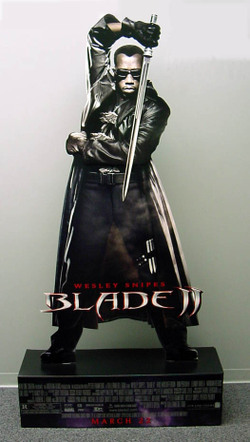 David Goyer, the man who directed Blade III and wrote the first two, has signed on to direct a yet-to-be named supernatural thriller. According to Variety,
"The script, which Goyer also wrote, follows an 18-year-old who
realizes she is slowly being possessed and then begins to fight
back." Michael Bay is producing the movie.
My guess is that Goyer did have a name for his screenplay and that the marketing types at Platinum Dunes, the folks re-imagining Hitch's The Birds, are trying to think up something better. Unless Goyer does the Woody Allen thing and doesn't usually name his project right away, Goyer most likely had a working title for the script.
But let's help Mr. Goyer out, not with the name, but with the cast. Which 18-year-old starlet would you suggest would be best to star in this possession flick? My vote: she's 20, but how about the lovely, determined Blake Lively from Gossip Girl?
Read More