Godzilla Meets….Tarantino?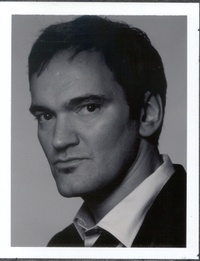 It may cause you to gnash your teeth, but you can't be surprised: according to a rumor that's making the rounds, Quentin Tarantino wants to make a Godzilla movie. During an interview with the BBC, when asked what series character he would like to take a shot at he reportedly revealed that he has an idea for bringing back the infamous giant Japanese atom-age monster.
Tarantino certainly has shown himself to be a fan of all things Japanese with his Kill Bill films. And Japan's Toho studios has apparently been looking for someone to re-start an American version of the franchise. (It seems pretty well settled that J.J. Abrams' giant monster movie Cloverfield, to be released on January 18, is not, as has been rumored, a Godzilla movie.)
Much as I hated Tarantino's recent Death Proof, I would look forward to seeing what he could do with Godzilla. Who better for a series that requires you to be in touch with your inner eight-year-old? Of course, I don't know if he could come to terms with Toho, which keeps awfully tight reins on the depiction of their prized property. But Tarantino could hardly do worse than the botched 1998 movie. The only question is, who would Ringo Starr play?
Read More