Francis Ford Coppola's Philosophical Sci-Fi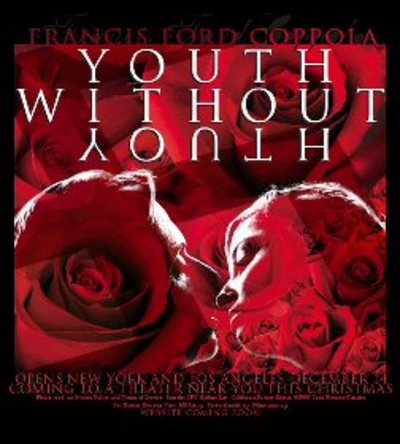 It remains to be seen whether the new version of I Am Legend, opening December 14, will remain true to the classic Richard Matheson novel (you know they're probably at least going to change the ending). That and Cloverfield (January 18) aren't the only science fiction films in theaters this holiday season, though the third one may surprise you: Youth Without Youth, the new film from Francis Ford Coppola.
In the past Coppola has only dabbled in sci-fi: he started his career re-cutting the Russian movie Nebo Zovyot for release in the US as Battle Beyond the Sun, and was last employed doing the same thing for Walter Hill's disasterous Supernova in 2000. (If you want to count Captain Eo, that's up to you.)
Don't be expecting rocket ships and monsters, as Youth without Youth is more of a metaphysical sci-fi film (if that's not an oxymoron).
Tim Roth stars as a septuagenarian Romanian academic, frustrated by personal and professional failure, who is literally rejuvenated when he is struck by lightening. He develops powers that help him to evade the Nazis who want to study him as he pursues his life's work, to research the beginnings of language and the origin of human consciousness.
I just saw the film this morning, and I'm not going to lie to you: I'm going to have to think about it for a bit. It's dense stuff, the work of an artist who isn't concerned with winning a mass audience. At least on the surface, though, it's the best film he's made in years, maybe since The Conversation (with which it shares the brilliant editor Walter Murch.) it probably won't play at your neighborhood megaplex, but search for it at your local arthouse theater. It opens in NY and LA in mid December before rolling out to the rest of us. In the meantime, have a look at the trailer:
Read More