"Diary of the Dead" and "Quarantine" Get Dates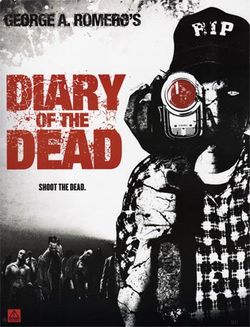 The festival circuit offers a number of big headliners. George A. Romero's Diary of the Dead kicked off Screamfest, [REC] has been generating U.S. buzz, and Hatchet slashed its way into the Tribeca Film Festival. Now, it looks like some of the heavy hitters are finally getting wide release. According to Box Office Mojo, Diary of the Dead will reanimate itself on February 15, pitting it against the Funny Games remake, while the [REC] remake cash-in, Quarantine, will infect theaters on October 17.
Hyping a film for a festival and then releasing it the next year seems a bit pointless. People forget about a film once festival buzz ends and six months later no one remembers if it even won an award. Then again, the sooner we get to check out Diary of the Dead the better. Hopefully [REC] will soon have a U.S. release date before next October's remake.
Read More