Depp Singing Epiphany In Sweeney Todd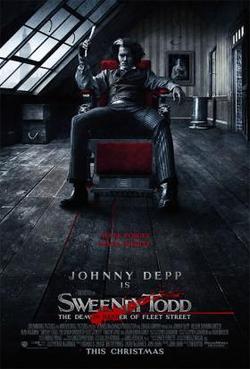 Have you ever wanted to hear Johnny Depp sing? It's not something I've really hoped to hear, but I've been wondering how Depp would sound in the musical film directed by TIm Burton, Sweeney Todd: The Demon Barber of Fleet Street.
Well, the long wait is over. YouTube has the speaking-singing by Depp in a song called Epiphany. It's dark. It's angry. It's deep. It's more shouting than singing. But it still gets the point across. Also, it sounds unfinished, like he's actually in the recording studio doing a take. I bet it'll sound a lot better once the song's completely finished. Still, music and singing was so important in the stage version, and everyone in the production really could belt a tune well.
Give a listen when you have time, and tell me what you think.
Read More