"Deadtime Stories" Begins Filming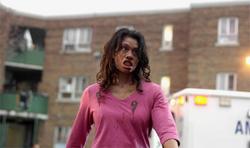 George A. Romero has done more horror work than you might think. His Dead Series is Romero's claim to fame (he did single-handedly create the zombie genre), but he's directed at least eight other films. Though many don't care to remember Monkey Shines (I'm not among those numbers), Creepshow was fun. While we wait for a Diary of the Dead release, Romero is hard at work on George A. Romero Presents… Deadtime Stories — a series consisting of three short stories an episode that's planned for a DVD or cable TV release.
According to CBS, Romeo is shooting the first story, Dust, this week on the Penn State Campus in Fayette County, Penn., and the second story, On Sabbath Hill, shoots next week in Uniontown, Penn., and Seton Hill University in Greensburg, Penn.
It's an interesting move keeping the word "dead" in the title of the project. Maybe that will spark interest with the non-Romero followers, but I'm looking more for that Creepshow and Tales from the Crypt vibe.
Read More