David Cronenberg To Pen Novel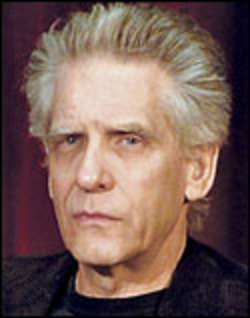 Late in the day came this news from Variety. "Penguin Group Canada has acquired Canuck rights to local filmmaker David Cronenberg's debut novel, set to be published in early 2010. Penguin
Group Canada executive editor Nicole Winstanley approached the Toronto
helmer several months ago to ask whether he would consider writing a
novel.
"'His films demonstrate a deep understanding of the human
condition that could translate into fiction brilliantly, so I'm
delighted that he has decided to take on this challenge,' said
Winstanley.
"'I've literally been waiting 50 years to do this,' said Cronenberg in a statement. 'I'm excited.' Cronenberg's literary agent is Andrew Wiley, who's been called one of the toughest, meanest agents in the business. But when he's on your side, he'll get you tons of money and just the right contract. I hope, hope, hope that Cronenberg's novel has to do with horror of some kind, not just horrific violence. Eastern Promises was a brutal thriller full of big ideas about good and evil, and creepy murder. But I'd love to see the legend return to his roots when he debuts on the printed page.
Read More