"Cold Prey" Offers a Stale Theatrical and DVD Release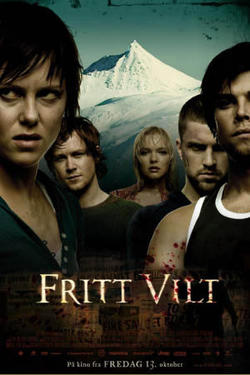 For its first theatrical release, you'd think that Leomax Entertainment would want at least an unknown sleeper hit to drive into theaters. On the contrary, Leomax has picked up Cold Prey for a limited, 100-theater release, followed by a DVD release from Anchor Bay, says The Hollywood Reporter. The Norwegian chiller follows a group of college kids who find themselves in an abandoned ski lodge after a snowboard outing goes horribly wrong. Despite being in Norwegian, you'd think the movie was straight out of Hollywood.
From the looks of the trailer, Cold Prey is right up there with The Texas Chainsaw Massacre remake — offering over-saturated florescent lighting grimy sets. If you watch the trailer muted, you'd swear it's the next b-movie horror release from the producers of Stay Alive. But nope, it's a Norwegian import that Leomax Entertainment just had to release in North America. Frankly, we need more foreign horror in our theaters, fear needs no translation, but importing crappy movies isn't the way to go.
Read More