"Cloverfield" Named By New Trailer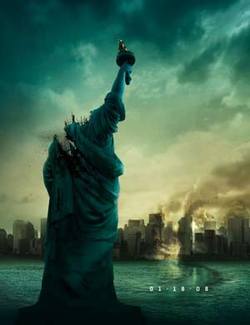 Just after the contrived, docu-style trailer debuted in front of Transformers this past summer, the internet was abuzz about what J. J. Abrams' monster movie could be about. It was known by many names — Cloverfield, 1-18-08, a Godzilla remake and even an adaptation of the 1980s cartoon Voltron. Now that everyone has forgotten about some nameless monster movie, CHUD caught a glimpse of the new trailer playing in front of Beowulf, when it's released on November 16.
The Cloverfield, as it's now called, trailer debut had the Statue of Liberty's head crashing down on a Manhattan street, and, according to CHUD, the new trailer is just as confusing — offering shaky, hand-held shots, quick cuts and lots of screaming and running. After last year's phenomenal Host, it's going to take more than the documentary-style destruction of New York City to impress the monster masses.
Read More