Buckaroo Banzai Returns In Comic Book Prequel!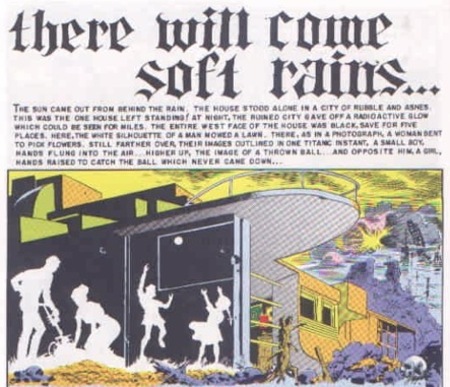 I always felt I was a six pack and a roomful of weirdos away from truly appreciating The Adventures of Buckaroo Banzai Across The 8th Dimension.
Like many people, I do enjoy the utterly bizarre adventures of sci-fi's greatest neurosurgeon / particle physicist / race car driver / rock star / comic book hero, and the equally implausible cadre of sidekicks that make up Team Banzai. But for some, the experience of watching Buckaroo Banzai is transcendent, where as for me, it's merely good and campy.
Those fans have been waiting over two decades for the promised sequel, Buckaroo Banzai Versus The World Crime League, and they'll have to wait a bit longer for that one. But the good news is that the original writers have opted to team up and deliver a comic book prequel.
The prequel, called "Of Hunan Bondage", takes place with Buckaroo "in dire straits: his rock and roll band on the road, no money, his voice lost, a doppelganger, the overthruster invention without inspiration?" During his spree of bad luck, he must face off against the Hanoi Xan… not to mention the Chinese Secret Yak Police.
Peter Weller is getting a bit long in the tooth for a true sequel, and who knows if they could afford Jeff Goldblum these days. This may be the closest we'll ever get to more Banzai. But what will the comic book be without a synth-scored walking scene at the end?
Buckaroo Banzai Returns! [Kung Fu Rodeo] (via SF Signal)
Read More