Brittany Murphy Stays Up For 3:30 A.M.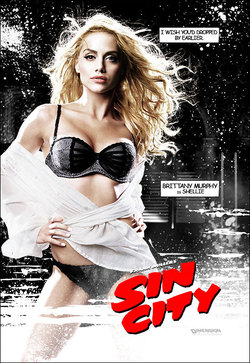 There's a short note in Variety today about the upcoming horror movie, 3:30 a.m. Brittany Murphy will star in the movie that will be written and directed by Mick Davis. So what's the story? "(It's) about a young woman who leaves Gotham after the death of her
father to work in a country hotel, explores the connection between
dreams and reality."
Murphy, who's just 30, has been acting since 1991 and she has chops. Although I liked her in 8 Mile and Sin City, she hasn't done all that much horror in her 59 roles. Cherry Falls in 2000, about a serial killer attacking virgins in high school, was passable at best. But last year's The Dead Girl, a scary movie in five chapters, was better reviewed. Murphy's trying to branch out with the Freudian drama The White Hotel next year. So maybe 3:30 a.m. will work. Mick Davis is directing some quality projects, including a biopic about Dylan Thomas. Davis' self-penned The Invisible, though not perfect, was a cut above the usual teen horror flick. So there's hope.
Read More