Box Office Numbers of the Beast: Gangster Blunts Saw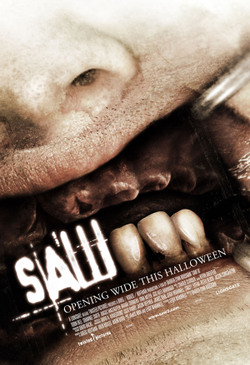 The gals in the Crime Department are crowing this morning over the performance of American Gangster over the weekend. It sent Saw IV tumbling, but there were enough gorehounds and vampire lovers to keep both it and 30 Days of Night in the top 5.
It may please you to see these numbers for yourself here –

Weekend Box Office Chart
Digging deeper, it looks like Saw IV had a bigger second-week drop-off than the previous sequels (the pic to the left is an old poster for Saw III. I was going to use some kind of "Saw loses a tooth" headline), but it still did plenty fine. Word on the street is that it's heavier on the story and deeper on the mythology with fewer traps. That may help lay the foundation for the future sequels, but it will probably end up making this the "A New Beginning" entry.
The upcoming writer's strike may be the best thing to happen to the series. The next one may get more traps than dialogue.
Read More