Beowulf Rocks The Box Office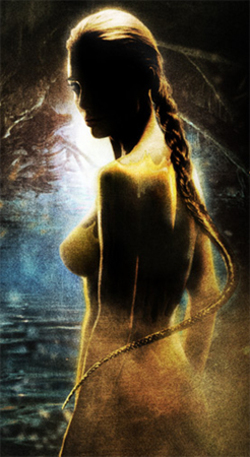 Beowulf, the monster-filled animated film starring Angelina Jolie and directed by Robert Zemeckis, ruled the box office this weekend. According to Box Office Mojo, the film beat Bee Movie by pulling in twice the amount in tickets sales for a total $28.1 million. Yet it's got a long way to go to recoup its reported $150 million budget. (Heck, so does Bee Movie, which had the same budget).
Says The Hollywood Reporter, "Beowulf, which opened roughly as expected, padded its box office
haul with strong grosses from about 850 3-D screens in 742
locations. Those included 84 Imax screens, which contributed almost
$3.6 million, an amazing $42,619 per screen.
"The best part about it for us (was) its doing 13% of the overall
box office," Imax's Greg Foster said. "When you make 3-D a part of
the film and say to the marketplace that 3-D is an organic part of
the movie, Imax becomes an even more compelling proposition."
Saw IV dropped from number 6 to number 9 on the list, dropping 50 percent in sales and bringing in $2.3 million. After Dark's Horrorfest 2 has yet to top the million-dollar mark. At number 25, the film fest has brought in $896,000.
It'll be interesting to see how Beowulf does next week and in the weeks ahead. Making that monster of $150 million budget back may be a battle that even Beowulf, the rough 'n tough hero, couldn't win.
Read More