Adorable Chewbacca Backpack Only Suitable For Furries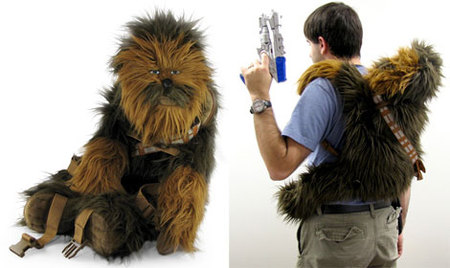 Get the monkey off your back and replace it with a miniature wookie with this fantastic Chewbacca Plush Backpack from Think Geek. Asking price is $40. Why chemically castrate yourself when you can simply walk outside the house with this strapped to your back and roughly achieve the same effect.
The product photo is probably indicative of who this backpack is aimed at. It shows a paunchy nerd with a bowl hair cut and a t-shirt clearly tucked into his belt. If that's not what a furry looks like from behind, I'm crazy.
Still, it's undeniable that the little Wookie himself is pretty adorable. As my friend Joel astutely notes, "there's another thing we can hate Ewoks for: obviating the revelation of baby wookies."
Now if only this little Chewbacca was wearing its own backpack filled with miniature C-3PO parts.
Chewbacca Backpack [Think Geek]
Read More