1,000 Foot Robots To Destroy The Cities Of 1934!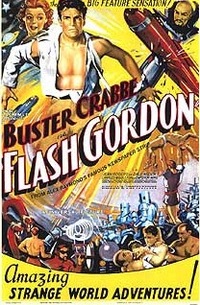 In the April 29, 1934 issue of the Fresno Bee, Professor Felix Gaston Gauthier made a bold prediction: in the future, 1,000 foot robots would battle for supremacy of the Earth!
According to Professor Gauthier — an intellect regrettably lost to history — two "pacifist minded nations" were in the process of constructing gigantic fighting robots, controlled by the magic of wireless radio transmissions.
"These mechanical soldiers," declared Professor Gauthier, "will be of unexampled proportions. My informants, whose authentic statements I have never had reason to question before, have conveyed to me the startling news that each of these nations hopes some day to build robots 1,000 feet high!"
73 years later, we all know the depressing truth: America's military spending on gigantic battle bot technology was halted at the commencement of World War II. Still, what a cool movie that would make. Hollywood, please settle this WGA business and get on it. Because one thing is for sure: there's no way the actual future can be as cool as the battling 1,000 foot robots of the twentieth century's retro-future.
Gigantic Robots To Fight Our Battles [Paleo-Future]
Read More