Your Own Horror Movie Festival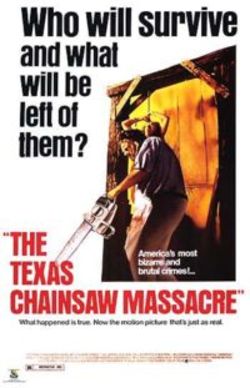 Over at the respected San Jose Mercury News, writer Jim Harrington is creating his 23rd annual Bad Horror Movie Fest, you know, rife with sometimes funny/sometime frightening guilty pleasures that are both bad and good. This year, Harrington wants to show you how to make your own festival in your own house.
Begins the festival's 'chairperson', "For Bad Movie Fest
purposes, stay away from anything made before the mid-'70s because it
will seem antiquated. Set your border at 1974, when the groundbreaking Black Christmas and Texas Chainsaw Massacre were released.
What you want from BMF viewers — the reaction akin to opera fans yelling 'brava" and throwing roses at the feet of divas — is for them to cover
their eyes and laugh out loud. Your ultimate goal is to show something
that will both gross them out and make them giggle.
"Look for shorter flicks, around the 80-minute mark, which tend to be
more action-packed. And, generally, pass on anything that doesn't carry
an R rating." Harrington suggests over a dozen movies for your festival. Check out the poll post to vote for which would be the marquee film in your fest.
Read More