William Gibson's Alien 3 Should Never Have Been Made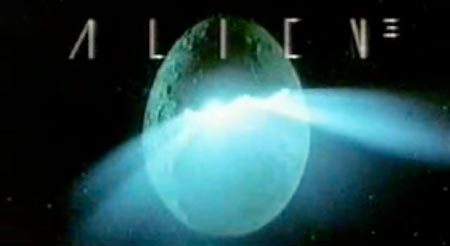 Over at his blog, Kit Simons has posted a list of the 10 sci-fi movies that he feels deserved to be remade.
Looking it over, there's some good choices on the list. I think everyone, knowing full well how the Star Wars prequels turned out, would have liked to have seen sequels to the original trilogy made, culled from some of the better stories of the Expanded Universe. Likewise, I don't know a single sci-fi fan who wouldn't want to see a Serenity II be made (and the good news is that current buzz indicates it just might get greenlit as a direct-to-DVD film).
But one of Simons' list entries is William Gibson's Alien 3. I honestly don't understand the pervading sentiment among the sci-fi community that William Gibson's Alien 3 script was a work of nearly mythical genius.
It wasn't. I read it. It sucked.
Kit Simons describes the original premise of Alien 3 like this:
The original script for Alien3 had what many fans wanted (and still want) to see: Aliens on Earth. Not Aliens on present-day Earth (as in the terrible Aliens versus Predator), but Aliens on Ripley's Earth, with both high-tech gun-toting marines and Aliens a-plenty coming to blows with the poor old general population caught in the middle.
I agree, that would have been incredible. I'd still love to see that movie. Unfortunately, that's not what William Gibson's Alien 3 was about at all. In Gibson's script, all the action took place on a space station above Earth, and the Aliens had become an air-born virus that caused infected humans to rip off their skins and become Xenomorphs.
In short, it was a stupid idea for a movie… far stupider than Fincher's vision of Alien 3 (which I think is a highly effective and psychologically chilling little movie that has the bad luck of not being what people really wanted, which was Aliens 2). We're all better off that it was never made. Does anyone really like the idea of the Aliens gone Ebola?
10 Sci-Fi Movies That Deserve To Be Made [Kit Simons]
Read More