What's Your Worst Halloween Ever?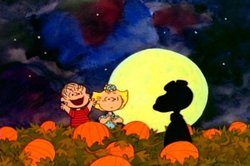 Halloween 1982 was a real disaster, a pity especially considering how much I was looking forward to it at the time. It fell on a Sunday that year and I had psyched myself up for a memorable Halloween that turned out to be bad for all the wrong reasons. To start, it rained that night, never a good sign, and my Indiana Jones costume didn't really look authentic enough (it was probably because my fedora was blue and my black vinyl jacket was no substitute for brown leather). Hey, I had to make due with what was in the closet.
But what made matters worse was something that had nothing to do with Halloween: In the fall of '82, someone in the Chicago area was tampering with Tylenol capsules and lacing them with cyanide. Seven people had died, and all of a sudden consumers were paranoid about crazy people futzing with anything you can find on a supermarket shelf. Because of this, people got this idea in their heads that they shouldn't give out candy on Halloween and the turnout was pretty terrible. There wasn't a lot of candy to be had and what I did get was gone in just a few short days. I know it doesn't compare to the unnecessary (and still unsolved) deaths of seven innocent people, but I was pretty peeved at the time. I've grown up some since then.
In the same spirit, the editors of The Horror Blog have polled other horror bloggers about their lousy experiences of Halloweens past. Considering none of them mention this incident, I'm guessing they all had a much better Halloween back in '82. Read their stories here.
Read More