Werewolves Benighted By Warner Films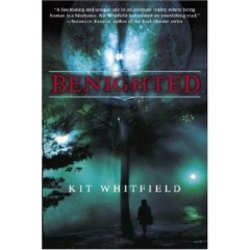 First time novelist Kit Whitfield's Benighted is about to be adapted for the big screen, says Shock Til You Drop. "The supernatural thriller concerns an alternate reality where
werewolves are the dominating species and humans keep the peace during
the full moon. The story falls on Lola, an investigator trying to
solve a series of grisly murders. Graham King and Andrew Adamson are
producing, the latter may direct."
Why could this be cool? In the book, werewolves are in the majority. Humans are considered lesser beings, even cripples. Their only worth to the lycanthropes is during the full moon. Then, the humans try to calm down the beasts who get, well, rowdy to say the least. This detective-meets-werewolf story might just have the teeth to be a winner — if and when it sees the silver screen.
Read More